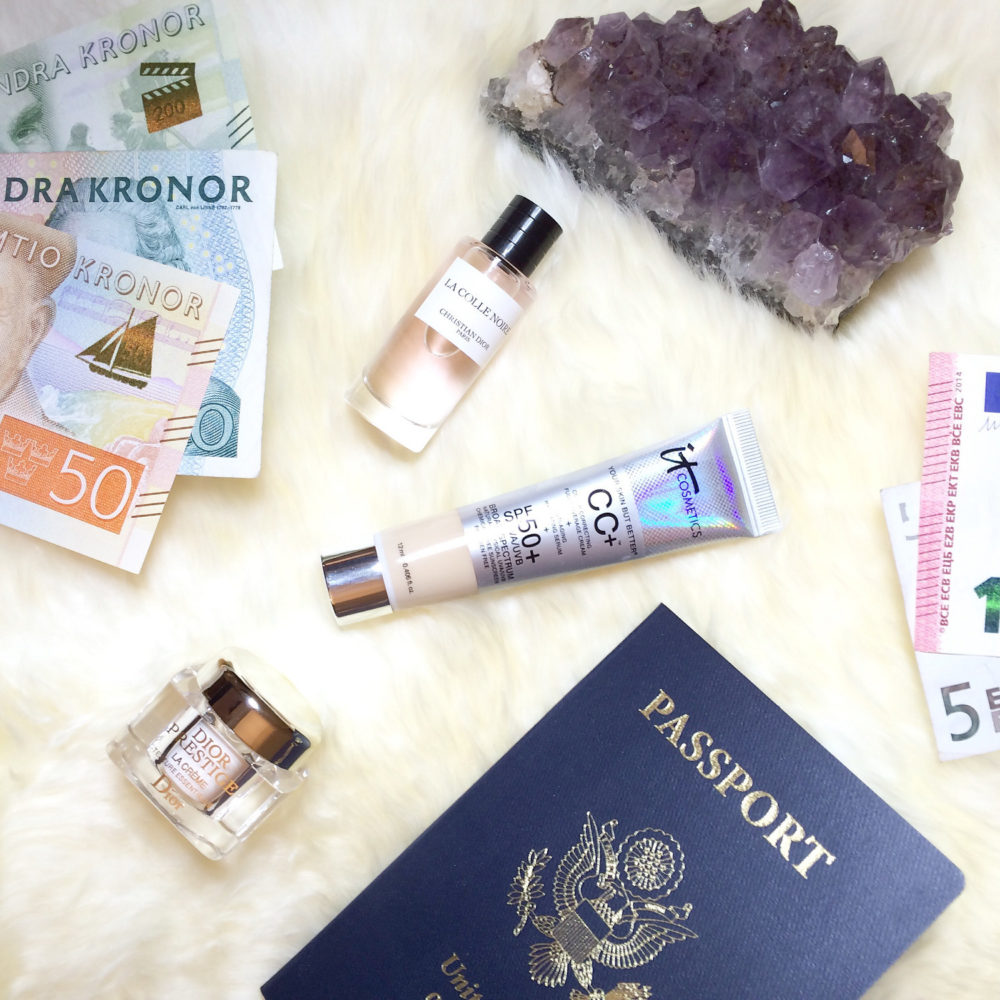 I've been bitten by the travel bug recently, and it's all I can think about. After a long chat with my sister and being inspired by the community 30xthirty, I'm going to attempt traveling to 30 countries by age 30. Although I haven't been out of the country for two years, I've been fortunate enough to visit quite a few places in my late teens and early twenties. I'm taking off for Europe next week for my 29th birthday and once that trip is done, I'll have a mere 10 countries to go. To catch you up, here's the current tally:
United States
Canada
Jamaica
Grand Cayman
Bahamas
United Kingdom
Germany*
France
Monaco
Spain
Italy
Slovenia*
Croatia
Bosnia*
Belgium*
Finland
Sweden
Denmark*
Netherlands
Countries marked with an asterisk (*) are stretches, meaning I've either had a layover there or have just set foot on the soil long enough to get a passport stamp. Kind of counts, kind of doesn't! Countries italicized are ones I'm visiting or passing through this month.
This is all kind of crazy, and to some it may seem like a humblebrag. As someone who loves international travel but hasn't done it for some time, I'm excited at the possibility of making this happen. I thought about the concept about a year ago after learning about 30xthirty but dismissed the chance it would ever happen for me. I guess I realized lately that there's no better time than now. Yolo, right?
Will I be able to get to 30 by my 30th year? I'm so up for the challenge if my wallet allows. Here are a few potential two week itineraries I have in mind for the next year, with just a few nights planned in each city I decide to visit. Part of me wants to focus on areas close to borders or several countries, but I'm not opposed to visiting countries where I need to fly between destinations. I truly want to visit all these places some day, but will be shopping around airline prices and reward miles to figure out what makes the most sense for the upcoming 12 months.
Switzerland, Liechtenstein, Austria, Hungary
Bahrain, Qatar, United Arab Emirates, Oman
Japan, South Korea, China
Singapore, Malaysia, Thailand
Aruba, Venezuela, Colombia
Brazil, Uruguay, Argentina
Have you attempted any crazy bucket lists before your next milestone birthday? Do you have any frequent flyer hacks? Where would you go if money, family, and work weren't a restriction? Let me know in a comment below!