If you know me personally or follow me on social, you know I live in a tiny space. But a tiny floor plan shouldn't hinder all of your decor options! I've teamed up with Unstopables on this post to talk a little bit how scent can transform your decor, and at an accessible price. Scent is the sense we tie closest with memories, so it's not one to forget when decorating. Here are a few tips for making your space, even if it's a tiny one, memorable and totally your own.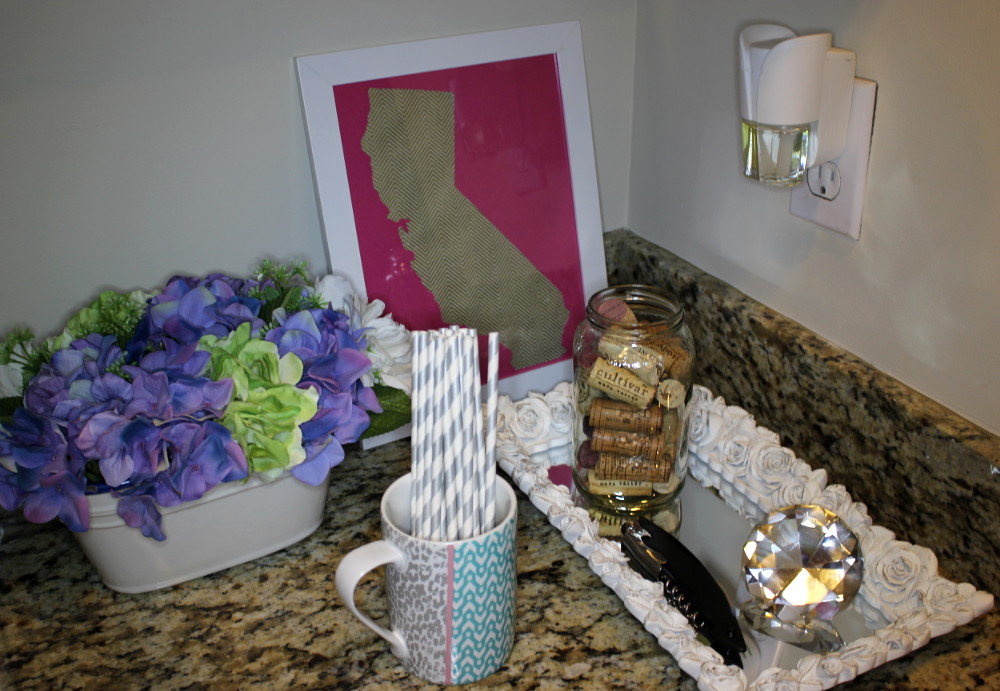 Add DIY & Faux Accents
Not sure where to start? Freshen your space up with something that looks like you put a lot of effort and money into it. It's a lot more fun than tackling downsizing and selling old stuff! A new accent could be a convincing bouquet of faux seasonal flowers, or a simple DIY cork-filled upcycled mason jar display. Since I have no space for a bar cart in my apartment, I like to consider this little nook in my kitchen as the cocktail prep area. And the discreet Unstopables Scented Oil Warmer in Lush is the perfect thing to lift your mood, when you're looking at the flowers and pouring yourself a glass. Lush is a lavender-vanilla scent which is really delightful.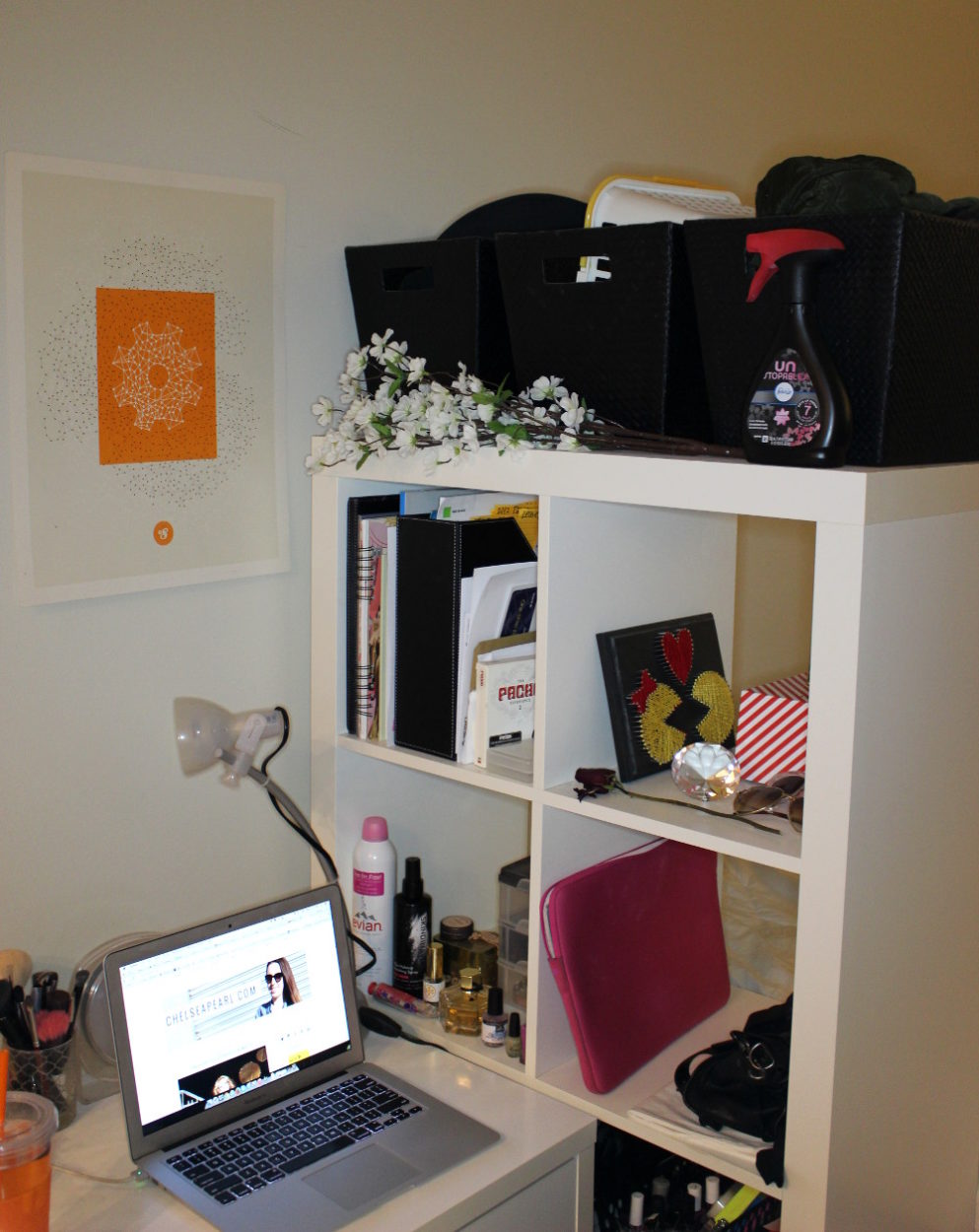 Use It Or Lose It
When you live in a small apartment, you really have to pick and choose which of your everyday items are out on display versus put away. Since I'm always in a rush, I find that compartmentalized bookshelves and bins work for me since what I need is nicely organized and within close reach. I'm always at my IKEA Micke desk and Expedit bookshelf, so it's important I have everything close-by, including my Unstopables Fabric Refresher I can grab in a pinch.
Make It Your Own
I picked up this tip from interior design guru Nate Berkus. While I do co-habitate and he was technically here first, I've reclaimed the bathroom as my own because I spend a lot more time in there primping and polishing. I'm a firm believer in spa treatments at home, so I love having candles and beauty tools on standby for relaxation time. The Unstopables Candle in Fresh is the perfect unisex bathroom scent, but I love swapping in Lush or Shimmer for my weekly bubble baths.
How do you use scent to spruce up your decor? Please share your tips in a comment below, and thanks for reading!
I was selected for this opportunity as a member of Clever Girls and the content and opinions expressed here are all my own.