If you saw my wine rack or recycling bin you'd have no trouble understanding I'm a complete and total wino. While I have not much experience blogging about it, I drink plenty of wine worth writing about, so welcome to my first foray into wine bloggery. Last week I enjoyed an amazing night out at Maven with Cultivar Wine, so I thought it'd be fun to walk you through some of their superb wines.
Cultivar is a label comprised of multiple family estate vineyards, with a philosophy entrenched in Napa Valley's natural appellations. In other words, they believe in growing grapes in respect to the different micro-regions of the valley, optimizing for the distinctive characteristics and flavor profiles those areas yield. Climate, soil, and elevation are just some of the variables that make each appellation distinct, and Napa has 16 of them alone. That's a lot of flavors to drink — I mean study — up on! Most of Cultivar's selection comes from a single appellation, but there are a few wines made from single appellation vineyards and as well as blends that reflect the taste of the entire valley.

2013 Cultivar Napa Valley Sauvignon Blanc ($20)
We began our tasting course with this lovely white which was refreshing and crisp with hints of mango. This is a perfect effortless wine, and an easy pleaser when entertaining. Hard to believe a bottle of this stunner is priced at only 20 bucks. I would love to try this wine again alongside some oysters on the half shell.
2013 Oak Knoll Chardonnay ($28)
This wine was one of the most delightful in the tasting since it lacked the strong butter and oak flavors that California wines can have a notorious reputation for. There's a time and place for that flavor, and this was a pleasant change. It has some faint fruity notes, but also has the fresh grass element that's distinctive to this varietal. It's elegant, balanced, and perfect paired with a cheese plate, salad, or fish entree.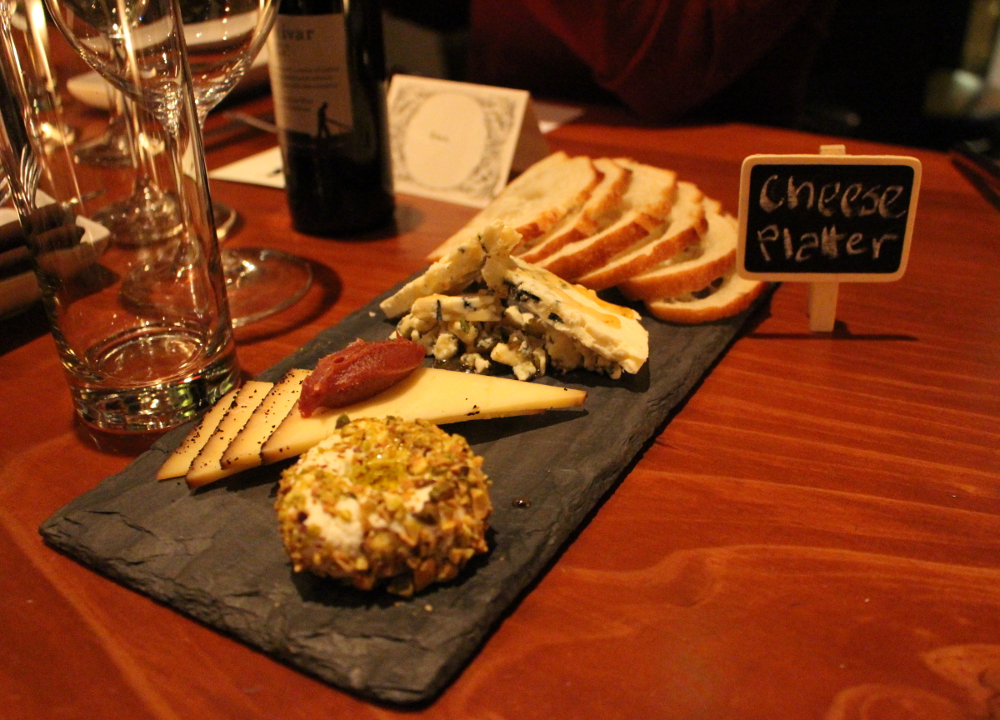 2012 Oak Knoll Cabernet Franc ($52)
I'm a sucker for Cab Franc, so it's no surprise this was my favorite wine of the night. Bright and juicy on the palate, with a lingering finish; this is just one splendid wine. The nose is complex with a tart, floral element mixed with a touch of pepper and tobacco. This wine is alive with flavor yet is well balanced. It was a fantastic pair with the crispy brussel sprouts and juniper salt fries starters, and would go well with anything salty.
2012 St. Helena Cabernet Sauvignon ($52)
If you love a heartier wine, complete with enough tannins to compliment a rich dinner, this is the wine for you. The structure is there and ready to support your holiday prime rib feast.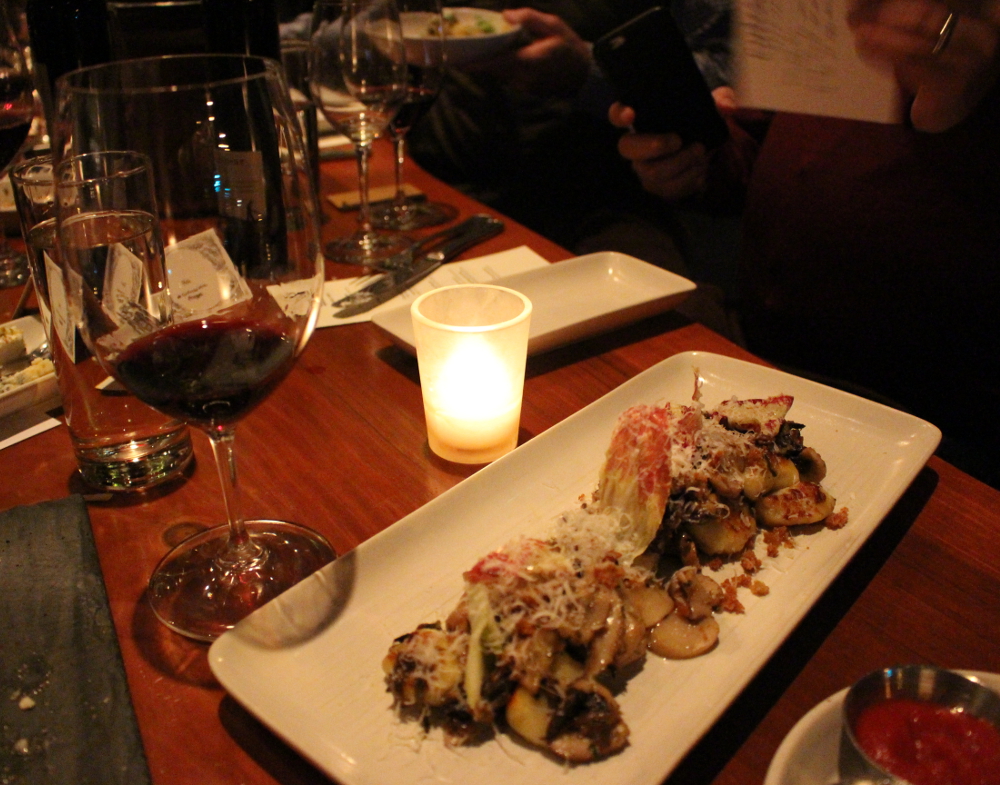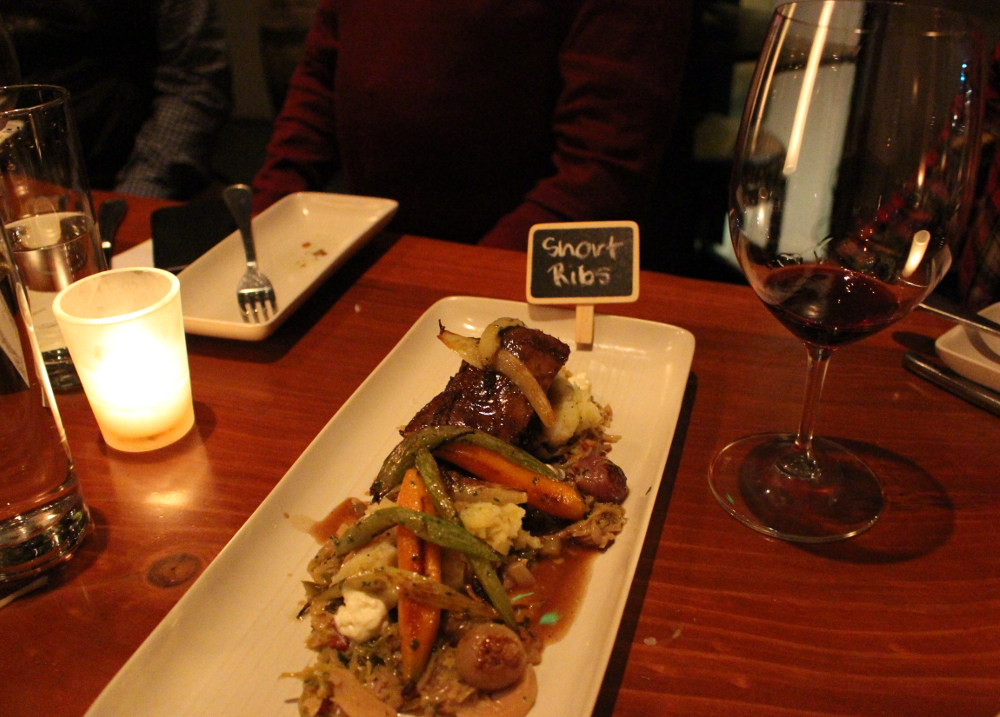 2012 Howell Mountain Cabernet Sauvignon ($72)
Again as with the prior Cab Sauv, this too is a beefier wine that packs a punch. This is a deep, inky wine with strong tannins. It has a savory nose, what I might call a faint balsamic, soy sauce, or mushroomy note, but don't let that deter you. I love distinctive smelling wines just as much as I love stinky cheeses! This is a wine with a personality.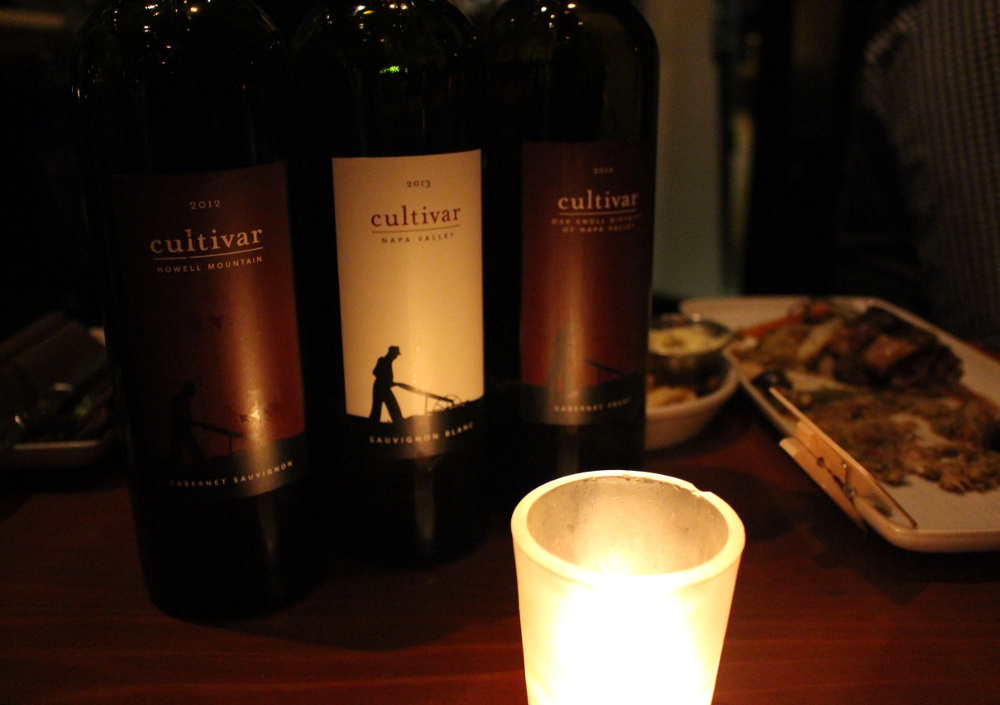 Thanks to Cultivar for treating to me a night out and tour of these amazing wines. Cultivar wines are not available in retail outlets, however you can purchase them online and with your meal at your favorite restaurant. And don't fret — there's still tons of time to get your orders in for you and your loved ones before the holidays. Be sure to check out Cultivar's blog for more information.
Cheers, and happy early Thanksgiving!
p.s. what is your favorite wine varietal? I would love to know in a comment below!