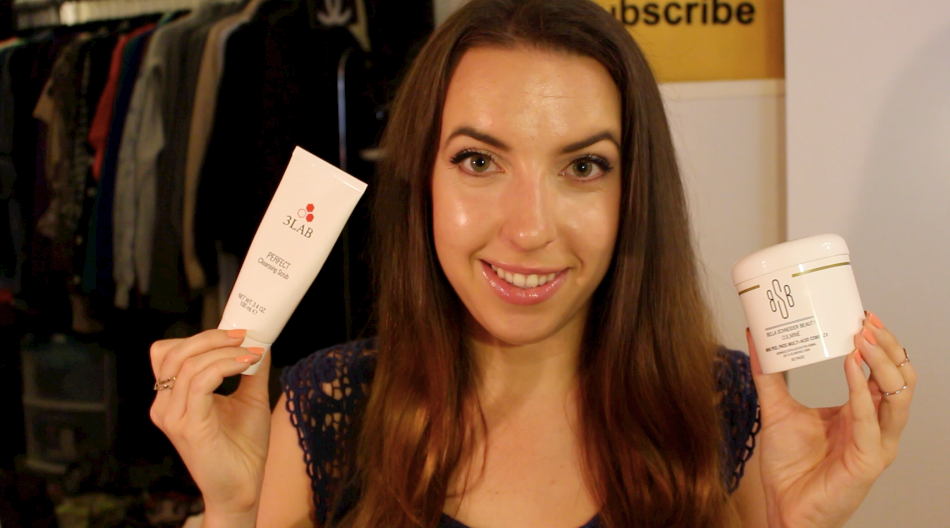 Another month has flown by, so here I am with my installment of monthly favorites. July is always a great month for faves since it's my birthday month, and the start of the Nordstrom Anniversary Sale, so you know I've had my hands on lots of new products lately.
Check out the video, products, and some final thoughts below!
Oribe Ultra Gentle Conditioner
Since my hair has been much healthier lately, I don't need to rely on super heavy conditioners as much to treat my fried ends. I dig this conditioner by Oribe because it's light and keeps my hair fresh, soft, and bouncy. It's light and rinses very clean; never weighing down my super fine hair.
Bella Schneider Beauty Culminé Mini Peel Pads (c/o)
If you're bored with traditional facial exfoliants, I recommend branching out to peel pads. These treatments are quite common these days, and they usually target acne prone skin and can help brighten your complexion. These pad by BSB are fortified with salicylic and glycolic acid to help accelerate cell turnover. Packed with willow bark and fruit extracts, it's on the more natural side and is of course, paraben-free. I find my skin looks brighter and more even when I use this product about five nights a week.
3Lab Perfect Cleansing Scrub
I'm pretty picky with cleansers, and go figure, I fell in love with this expensive one. 3Lab's product is gentle enough to use every day, and I love it in my AM routine. Loaded with jojoba beads, the texture is vey gentle and a little speck of product is ample for your face and neck. It's called 'perfect' for a reason, I suppose.
3Lab Perfect Neck Cream
As I enter my late 20s, the reality of wrinkles is an ever-looming threat. No one wants to have a dry or crêpe-y looking neck, so I thought I'd give a neck cream a try to see if I'd notice any changes in skin texture. After about a solid month of daily use, I see what the hype is about. My neck and décoletté are is a lot more smooth and supple. Again, the tiniest amount of product goes a long way and makes the hefty price tag a bit easier to swallow.
Color Science Sunforgettable Mineral Sunscreen Broad Spectrum SPF 50
I've been using a tiny sample of this product for a finishing powder, and it's just awesome. The finish is gorgeous and it's forgiving if you accidentally apply too much. The sample package is perfect for my purse on the go, and for when my initial AM SPF application wears off.
MAC Eyeshadow in 'Satin Taupe'
This is one of my all-time eyeshadow favorites, and favorite MAC products in general. The color is complex and blends easily. It's the easiest thing to reach for when I have no idea of what to wear. The satin finish is gorgeous!
Wet N Wild Megalast Nail Polish in 'Whipped Topping'
If you have a Dollar General in your area, you cannot pass up this $2 polish! I believe it's an exclusive color, but any opaque white nail polish will do the trick. I never thought I'd be a fan of the look, but I've been wearing it a lot this summer. What's nice about this particular polish is that you can get away with only one coat.
theBalm Hot Ticket Nail Polish in 'Coral Reef-ined' (c/o)
Opaque in two coats, this is my new favorite soft coral nail color. It has incredible staying power and I'm sold. I need more colors from the Hot Ticket range!
Like this post? Don't forget to check out more of my favorites from previous months, and a whole YouTube playlist dedicated to the subject. Thanks for reading!
Disclosure: I received the products marked with (c/o) for review consideration. I am not compensated for mentioning these products. As always, this is my honest opinion.