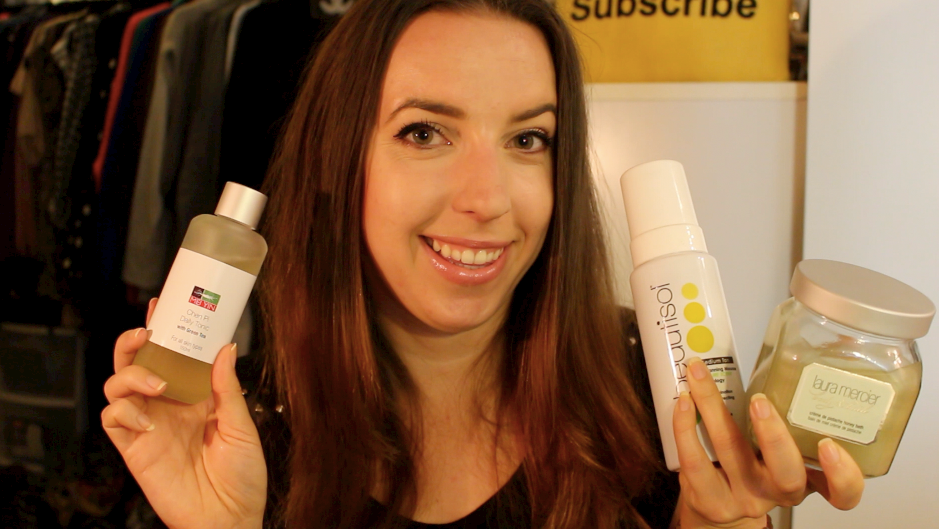 All of my June favorites are first-time features and new obsessions, so I'm pretty excited to share them today. Between some goodies I had stashed away from IMATS and a few early birthday shopping trips, I have a good selection of makeup, skin care, and body care to share. Watch the video and read on for more about the products.
Face Atelier Ultra Foundation in Sand
Did you know this is the foundation Kelly Clarkson's makeup artist uses on her? I never thought I'd be a fan of a foundation that lists silicones as part of the selling point, but this foundation is amazing. It provides medium to full coverage yet feels light on the skin with a very natural finish. Something about the composition of silicones in this product help it glide over the skin and smooth out pores and unevenness. Additionally it's oil-free and non-comedogenic, so it will work for troublesome and mature skin types. It's just the perfect choice for everyday, and since it contains no SPF it's extra versatile for evening and flash photography wear. Plus, this product is even more awesome because it's cruelty-free!
Chanel Rouge Coco Shine in Boy
Although not a typical lip color choice for this time of year,  I absolutely have been adoring this item. This is one of those 'my lips but better' shades that beauty bloggers are infatuated with. This shade is really special because it has a lot of depth but obviously wears well with anything. The formula is thin and comfortable, and leaves you with a lovely shiny finish.
La Roche-Posay Micellar Solution
Everything I've tried from this brand has been a home run so far, and La Roche-Posay's micellar water is no exception. Gentle enough for the most sensitive eyes, this is a water-like solution that easily dissolves mascara, liner, and whatever else you may be wearing — as long as it's not crazy waterproof.
Mei Yin Skin Care Chen Pi Daily Tonic (c/o)
Based on traditional Chinese medicine, this fabulous toner by Mei Yin Skin Care is made from pure essential oils and herbal extracts. Of the three products I've tried from this indie brand, this one stands out the most. It smells of green tea and a mixture of 7up & ginger ale. It's super soothing and invigorating at the same time. I love to keep things simple with skin care, and this brand definitely fits the bill since all Mei Yin products are 100% natural and free of sulfates, parabens, and other artificial additives. The products were even formulated by a licensed acupuncturist and Chinese herbalist.
Laura Mercier Creme de Pistache Honey Bath
Fact: I am obsessed with this scent. I have had a long-running love affair with the hand cream, so it's only natural I found the honey bath version sooner or later. Just a drizzle of this in your bathwater gives light fluffy bubbles and an intoxicating scent that is all too dreamy. It's like a decadent, calorie-free dessert.
Beautisol Self-Tanning Mousse (c/o)
This self tanner is no joke — it's the darkest I've ever tried and the scent is the most neutral. The formula is a true olive-based bronze, which is less like the orange tans I'm used to. Even after one application, the results are much more dramatic than St. Tropez or L'Oreal Sublime Bronze; ideal if you're like me and don't have a lot of free time to apply self tanner. Not only is it paraben-free, it's also cruelty-free!
Be sure to check out my May favorites if you missed those, and please stay tuned for my June empties next. Thanks for reading my monthly favorites!
Disclosure: I received the products marked with (c/o) for review consideration. I am not compensated for mentioning these products. As always, this is my honest opinion.