Top: J.Crew (similar) | Belt: American Eagle (similar) | Jeans: H&M (similar)| Hat: H&M | Shoes: Tory Burch | Ring: 344 | Nails: Essie 'Tomboy No More'
I love a nice, cozy chambray top, whether I'm just bumming around at home or getting pulled together for work or an event. This particular one I own is a pullover style, which is a bit roomier than my others. I love cinching it in with a skinny belt to create a little more shape, and it's a great opportunity to throw in a pattern or print so I went with leopard… obviously! Since it was windy and I was losing the battle with day two dirty hair, I chose this vintage-looking felt hat to eliminate fly-aways being an issue. Chambray is endlessly versatile, so here's my lazy Saturday version of it!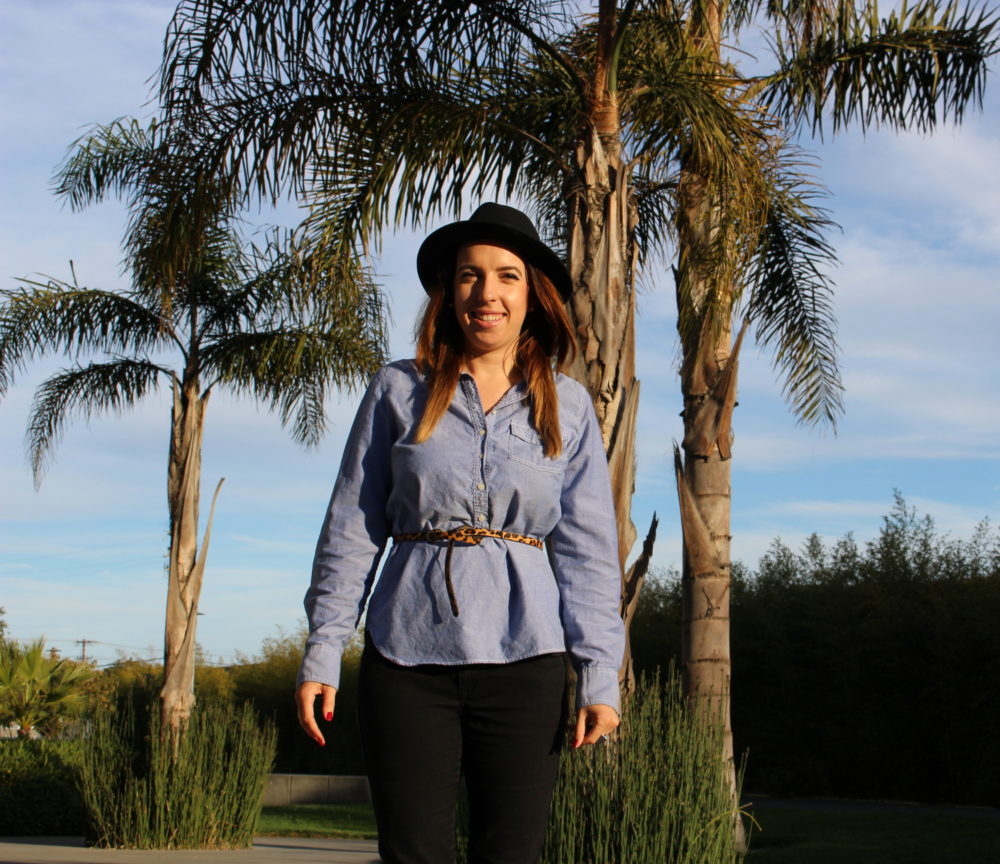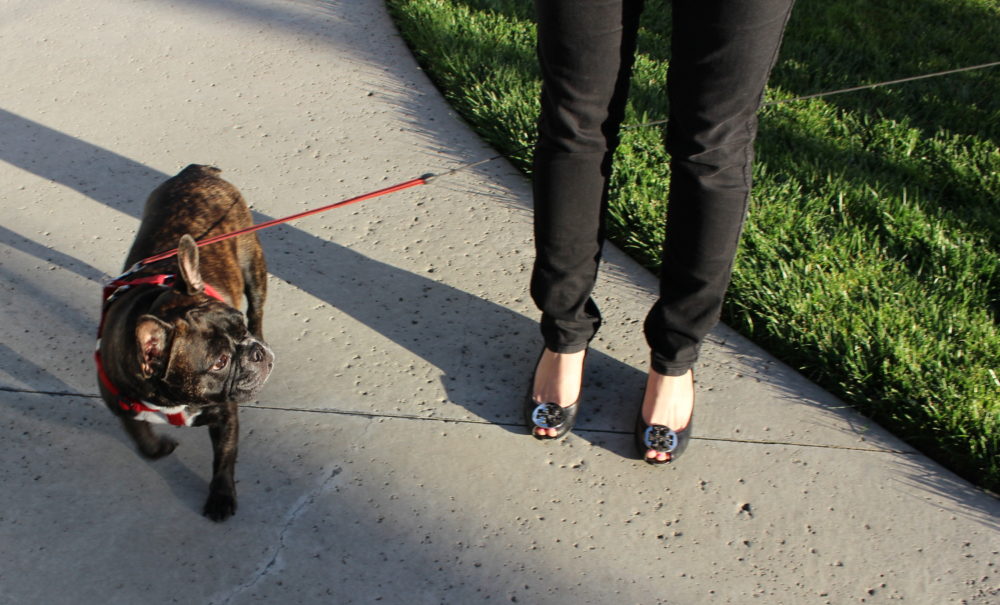 Do you like our distracting cute friend? It seems every time I take outfit photos outside, there's an inordinate amount of little doggies playing nearby. I had a close encounter with this adorable French Bulldog who wanted to show me how posing is really done. There were multiple Welsh Corgis and Collies not far off on our radar, so smiles were easy to come by when taking these pictures. Maybe one day down the road, I'll have my own furry friend to make repeated cameos on the blog, but for now I just get to be that creepy adult that asks to pet everyone's dogs on the street.
I'm really making an effort to do more outfit posts because I love shooting them and pulling these posts together. Always feel free to suggest new outfit combos or brands you're interested in seeing styled here. I have a lot of clothes, and I want to put them to good use!