Top: Apt. 9 (Kohl's) | Necklace: Apt. 9 (Kohl's) | Jeans: J.Crew | Shoes: Tory Burch | Purse: Michael Kors | Sunglasses: Tory Burch (similar) | Earrings: Forever 21
Guess what? This post comes to you directly from Charleston, South Carolina, where I'm currently visiting for a wedding. While out doing the tourist thing today, we stumbled across this dazzling pineapple fountain along the waterfront park in the historic French Quarter. The pineapple and palm motifs are seen everywhere around town and this fountain was too pretty to pass up posing next to. If you're looking to visit a place with Southern charm and major historical significance, this is the place to go. Around every corner downtown there is both history and beauty.
Unsure about the weather here, I overpacked like usual and stowed along some of my new favorite staples. Recent wardrobe editions like this pine green top and gold spike necklace from Kohl's, as well as these Toothpick jeans from J.Crew Factory, are perfect versatile pieces. Curls are my signature "day two" hair style, achieved with a little tousle of dry shampoo and flexible hold hairspray, and I think it gave this outfit a little spunk it was previously lacking.
Shout out to Kiel, my boyfriend and fantastic photog, because there were two very cute and distracting golden retrievers nearby. He demonstrated unparalleled focus helping take these pictures. Be sure to follow me on Instagram to keep up with even more of our photos from the trip.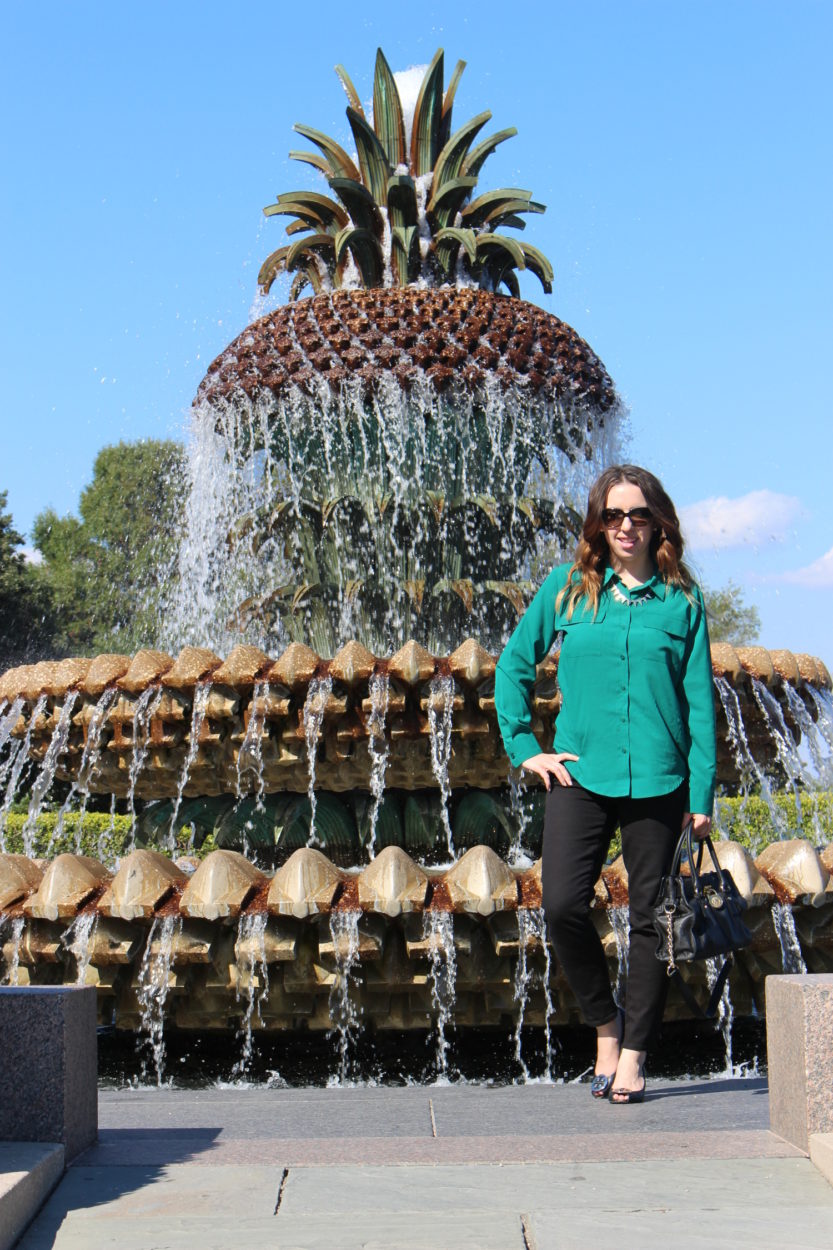 Related articles