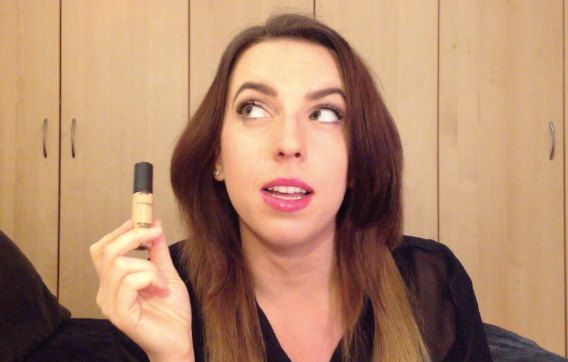 It's the first of the month, so that means I'm due for another monthly favorites round up. I let myself buy a few new makeup treats last month but I also shopped my stash, so I have some new and returning favorite products. The weather really picked up this last month so I found myself returning to my favorite longwear foundation with SPF and a new fresh lip product. There's nothing I love more than a flawless face and a bright lip; it just screams spring to me.
Here's the skinny on all the products I mentioned in the video:
Maybelline ColorSensational Color Whisper in Cherry On Top
This is a beautiful lip color that is unbelievably comfortable to wear. Cherry on Top is the perfect pinky red that can be either worn sheer or bold, depending on how you layer it on the lips. With a few layers this will even stain your lips for a few hours well after the product slips off. The idea behind the Color Whispers is that they are a barely there sheer lip butter that is no fuss. They're comparable to the Revlon Lip Butters, although I prefer the Color Whispers because they feel even lighter on the lips.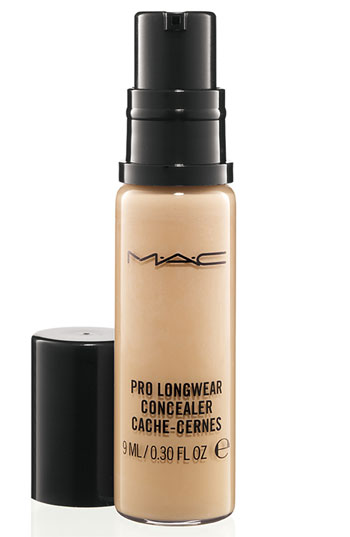 MAC 'Pro Longwear' Concealer in Nw20
I tried out this cult favorite MAC concealer after recently picking it up at the Paragon Outlets. This is a fabulous concealer for the undereye area that lasts all day. I like layering it over a color corrector such as Benefit Erase Paste or a brightener such as Benefit Eye Bright for total dark circle cancellation. It doesn't cake, flake, or crepe under the eyes so I'm really impressed so far. Pro tip: buy this at the Cosmetics Company Outlet store and save about $5 off full retail price.
Diorskin 'Forever' Fluid Flawless Perfection Foundation
I recently featured this on OMGbuymeTHIS after nearly a year of use. I know this foundation well, and the only reason I cut back on using it was to test our other foundations for review on my blog and YouTube channel. While Dior is obviously pricey, the Diorskin Forever is my favorite foundation because it meets all of my various skin needs. It covers well, lasts a long time, and is super comfortable to wear. It packs SPF 25 PA+++ and wears beautifully. It works fantastically on my oily to combination skin because it's semi matte and is very forgiving on my occasional dry patches. This is just a brilliant foundation.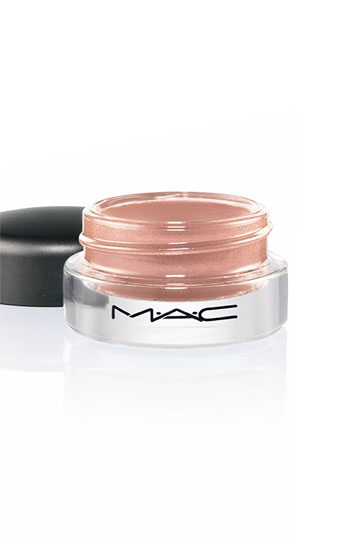 MAC Paint Point in Painterly
If you try one product from MAC, let it be this one because you will use it everyday. This is a neutral cream eye shadow base that will work for every skin tone and for every color of eye shadow. I apply a thin layer from eyelid to brow bone everyday, no matter what eye look I'm going for. This product helps your eyeshadow stay on all day and not crease. When I travel this is the only eye base or primer I bring.
elf Studio Blush in Pink Passion
This is an oldie, but a goodie, that I just finished up today. This is a cool toned matte pink that makes for a lovely blush shade. It can be worn subtle or dramatic depending on how much you apply. Although I'm sure the ingredients are pretty poor due to the $3 retail price, I just can't hate on this product. It's really pretty and you can't beat the value.
MAC Fix+
Fix+ is an amazing makeup mist that is your powder's best friend. Ever apply too much? Simply spritz your face lightly with Fix+ to eliminate any powdery build up on your skin. Fix+ is great too for end of day touch-ups. If I have a dinner or event after work, my touch-up routine usually goes like this: blot t-zone with blotting sheets, powder face with a powder foundation, then spray all over with Fix+. Your face will look instantly better and ready for the evening.
What did you absolutely adore last month? The weather is really starting to shape up around here so I'm excited to start experimenting more with skin and nails. I'm also taking a trip at the end of May so I may do some exploring in the world of self tanners.
Like these favorites? Be sure to get the scoop on my March, February, and January faves also on the blog.