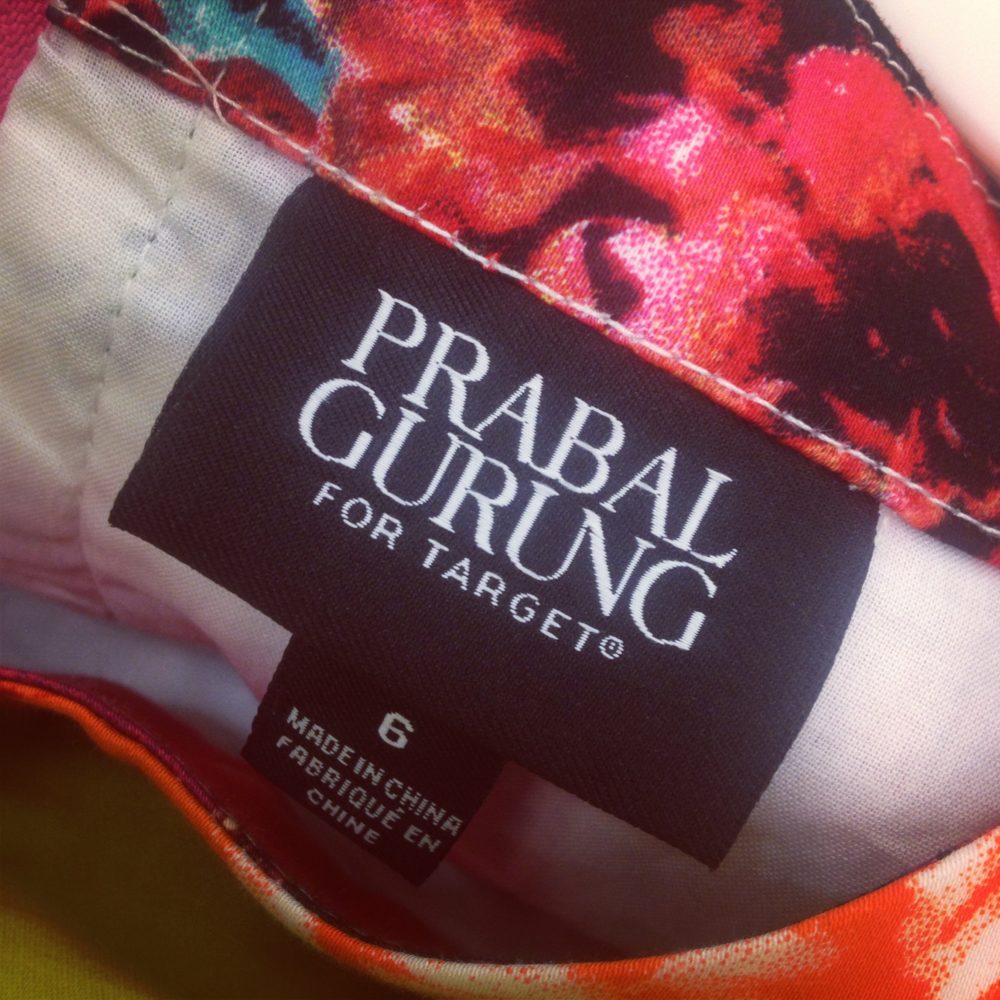 When the Prabal Gurung for Target collection hit the shelves, I had to seriously hold myself back from falling head over heels in love with it. The brights, the neons, and the florals all caught my attention, but I had to sadly pass as I've been trying to save money lately. I'm thrilled to tell everyone that now, in-store only, this collection is now on clearance at 30% off!
It's always hard to know if and when these designer collaborations go on sale, since they've all performed so differently. One of my favorite collaborations was the 2011 Missoni for Target and that collection didn't even last long enough to go on sale. I snagged one pair of Missoni for Target pumps and was so thrilled to even score one thing in that collection. I was less than crazy over the recent Neiman Marcus Holiday Collection, but a lot of other folks were too. Furthermore, I wasn't so surprised to see the items go from 30% off, to 50% off, and finally to 70% off clearance at my local Target after Christmas.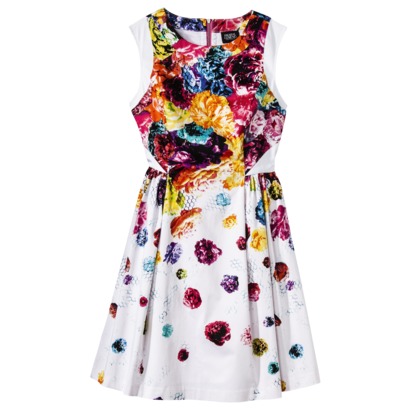 Since I limited myself to one piece, I made this gorgeous floral dress the one to snag. It has a gorgeous A-line skirt that flares out at ends right about the knee. The floral print is vibrant and eye-grabbing; an absolute perfect garment for spring. The white panels, exposed zipper, and flattering silhouette are classic and it feels really well made. The sale also made it a fabulous value too, at only $34 after 30% off full retail at $49.99.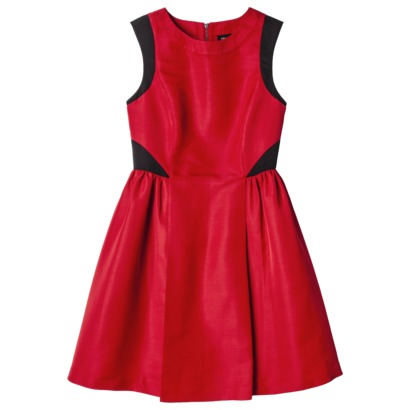 Another piece I was lusting after was this apple red dress in the same cut as the floral one. The fabric was slightly thicker and less elastic, causing me to bump up two dress sizes by surprise. In the end, I felt like the floral dress was a lot more unique and I already own too many solid color dresses in my closet, so I sadly passed on this one. I might reconsider it if I can find it at 50% off…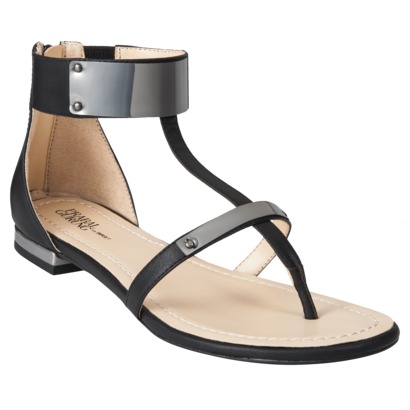 Lastly, because my Targets are usually so picked through, I never even saw these cute flat sandals also part of the collection. Unfortunately from what I've seen, the sale is only in-store, so these black and metal-plated sandals can be found online for $29.99.
What did you pick up from this dazzling designer collection at Target?